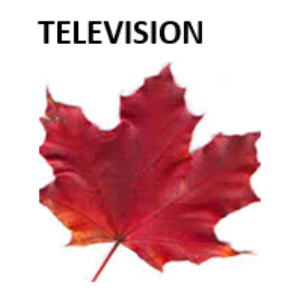 The Fall TV Numeris ratings are in. According to Numeris Fall 2016 TV PPM data overall national hours tuned in Canada are down 4% vs the same period in 2015. This is a substantial drop vs the previous 4 years where audience erosion has been less apparent overall.
We first noticed a rating shortfall in November when the October confirmed ratings were published. Our initial investigations into the October ratings shortfall pointed to October viewing being highly disruptive vs the norm:

Blue Jays Baseball Playoffs siphoned off conventional ratings
The Trump Effect: American stations covering the US election saw dramatic increases in tuning by Canadian viewers. Across the board overall tuning from Canada to USA stations is up for both conventional and more notably to cable. CNN is up considerably so. The week of the election saw total US cable viewing up an astonishing +34%.
Good Weather enjoyed across Canada meant that more people were outside vs inside with their sets/screens on

However the downward trend did continue throughout November and December.
When we take a closer look at the numbers we saw that the decreases were not uniform across station groups.
Overall Canadian Specialty viewing was down an alarming -10% vs year ago despite some specialty sports stations doing relatively well. Conventional TV was less impacted overall but also experienced some decline notably in primetime.
One other change occurred this Fall that may or may not have contributed to this loss of audience. As of August 29th, 2016 Numeris TV audience measurement had a methodology change. The TV universe was expanded to include Households who stream programming solely via their computer devices (i.e. have no access to live broadcast TV) and along with this there were other slight population change adjustments made to the PPM panel.  Numeris simulated the effects of these changes and projected overall variances by market of between +/- 0.6-2.5% VSYA (average -1.6%). The TV suppliers are still investigating at their end to see if this contributed as well to their Fall 2016 audience declines. One thing to watch is that there are shifts within the Canadian population with some age groups experiencing decline while others are growing. Overall, the total number of Adults 18 years of age or older has grown 1.2% nationally. Adults 18-34 and Adults 25-54 have seen some decline while Adults 55+ continue to grow.
Finally, we all know that TV viewing has changed and is changing constantly. Numeris audience measurement has shown that hitherto the declines have been less than we would suspect and that TV viewing has remained surprisingly strong. Yet we do know cord cutting and streaming services like Netflix and Crave TV eat into the traditional viewing patterns. Is the Fall 2016 drop in audience the beginning of an accelerated rate of decline or is this a one-time anomaly and we will revert back to a slower pace of change? Certainly the next few ratings periods will be telling and we will be paying very close attention. Meanwhile, here at M&K Media we will continue to work to ensure that we adjust and optimize our ideal ratio of live TV and video digital pre-roll as more research becomes available.