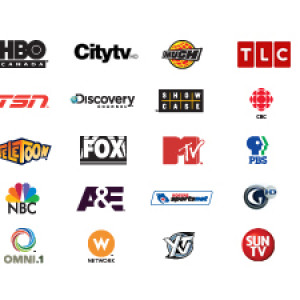 Due to consumer complaints about the high cost of cable packages, the CRTC mandated that by March 1, cable operators must offer lower cost options. At the time of the announcement it was understood that the lower cost option would include a basic $25 service option, "skinny basic", and a pick-and-pay option to purchase individual favourite channels.
Sounds like a great way to watch only the stations you want and to save a lot on your monthly bill.
Naturally, the cable industry expressed their concern over the possible significant revenue loss; the demise of some lower ranked stations; and the overall question as to why the CRTC made such a call.
Shouldn't the cable providers be addressing their unhappy customers? If not, they face the potential of losing those customers to another telco or worse, to cord cutting.
So what are the new options? Skinny basic must include 10 local and regional channels, public interest channels (eg Aboriginal Network), community and educational channels (TVO). Shaw, Rogers and Cogeco include some US networks; Bell, Telus, Videotron and Sasktel do not.
Skinny basic must be purchased to get the top-up programming currently offered either individually or in bundles of up to 10 channels. Channels range between $3 to $7 per month, while bundles ie: Sports bundles cost up to $18 per month. Then there's the cost of the required set-top box to get the channels which is an extra $5 to $15/month rental plus installation.
Each telco's offerings are different and it takes a lot of time and effort to navigate them all to determine what works best in your household.
With the help of the Globe & Mail ('Is it Worth it?'J Bradshaw & S Dingman, Mar 3), we've provided an overview analysis of the package costs based on differing viewer interests. All costs include the starter package and set-top box rentals, but vary depending upon cable provider. We also include the average monthly cost for the current equivalent cable package, which typically includes 100+ channels, set-top box and PVR options.
Interesting to note that Bell appears to be the most expensive in all cases. No doubt, they will feel pressured to re-visit their cost structure once consumers make this realization.
If your TV viewing is solely dedicated to only one form of entertainment, the pick-and-pay option looks like the better deal. However, given that many households have such a wide variety of viewing interests, pick-and-pay starts to get very expensive.
For advertisers and media buyers, it's important to keep in mind that if someone chooses not to buy certain stations, sports for example, they likely weren't watching sports anyway. Therefore, the impact on audience levels could be negligible, if any, as they were never included in the audience counts. And to-date, the specialty audience numbers remain guaranteed as per purchase.
It's still early days, but many people believe that most viewers will stay with their current cable package. After a lengthy deciphering of the options, then finding out that it's likely more expensive to choose pick-and-pay, not to mention the hassle, consumers will find that it's not the game changing legislation viewers were hoping for.
Although there is some talk that some cord cutters may return to at least the skinny basic package. The CRTC tried to ensure Canadians are getting a fairer deal, but it looks like the TV providers found the loop holes and, as they are for-profit businesses, will continue to do what they can to make money and so far, the CRTC has not found a reason to step in.
Our expensive cable situation is unlikely to make any significant change until the CRTC shakes up the concentration of ownership. Allowing foreign cable distributors into the marketplace would certainly change the cable landscape. Until then, it looks like the new era of TV choice isn't really much different from the current one.
Julie King