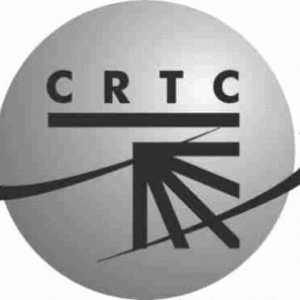 Recently the CRTC ruled that Cable TV providers must "un-bundle" station offerings by 2016. Will consumers pick and pay?
The current cable business model of offering specialty channels in bundles means viewers are paying for stations they don't watch. Due to a number of consumer complaints, the CRTC is ordering Canada's cable and satellite TV providers to offer a-la-carte TV stations as of December, 2016.
What does this mean for consumers / viewers?
Starter packages or "skinny basic" will be available to consumers at a low price-point of $25 per month and comprised mostly of local Canadian stations. This is to encourage continued traditional TV consumption among those who can't afford higher costs and to entice those who have already 'cut the cord' with their cable providers. Additionally, cable & satellite providers must un-bundle their specialty stations, allowing consumers to purchase only the individual stations they intend to watch.
Trying to force content on people not only irritates them, but it drives them to alternative platforms" (Ted Woodhead, Telus' senior vice president for regulatory affairs, Financial Post, Sept'14)
It is yet to be determined however, if this new a la carte system will result in overall cheaper cable costs to the average consumer, or if the individual costs per station will result in less channels for a higher monthly bill.
What does this mean to the broadcast providers?
With all the mergers that have continued to take place over the past decade, the media industry has become somewhat of a monopoly, with only a hand-full of major players. Media cross-ownership is a reality in Canada; looking at total Media Revenue the top guns are Bell $2.56 Billion, Rogers 1.7 Billion, Quebecor 1.68 Billion, Shaw 1.1 Billion (Media Digest, 2014-2015). These media giants stand to lose revenue with this new CRTC ruling, as consumers are no longer being forced to purchase a multitude of their broadcast stations.
The current model benefits the big three and other cable companies, but if they implement new regulations I can see the big cable guys taking a hit for that, It's very profitable" (Kevin Chu, analyst with Accountability Research Toronto, Financial Post, Sept'14)
The CRTC ruling could create a more even playing field in which smaller companies could better compete with the major media owners.
The changes are hoping to prevent that unfair, anti-competitive behaviour" (Alisia Lau, legal counsel, Public Interest Advocacy Centre, Huffington Post, Mar'15)
And what does it mean for media buying / planning?
The current situation has both pros and cons. On one hand, having so many media vehicles under one umbrella has enabled the convenience of one stop shopping with the larger corporations. On the other hand, it can somewhat limit negotiation power with the lack of competition, especially if a client is looking for only one form of media. For example, sporting events can pose an issue when only one provider is carrying the different live events.
As the new CRTC ruling is being implemented, M&K will be watching closely as to how the Networks try to regain lost revenue and the impact on future media campaigns…
Will this result in consumers paying more for their cable bills and / or will this result in higher costs to advertise on the top stations as they try to regain lost revenue?
It will be interesting to see, will we pick and pay?- or actually just pay, pay, pay with this new way of watching and advertising on TV. Either way M&K will be monitoring.
Sandra Weatherall-Connell