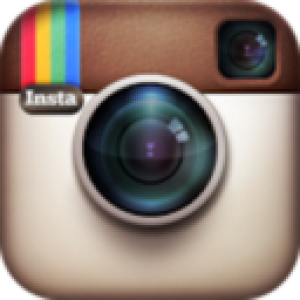 Despite becoming available in Canada in November 2014, there hasn't been a great deal of buzz around Instagram advertising. This may be a result of the exclusivity of advertising on Instagram, with only a few selected brands initially allowed to advertise in Canada. The initial advertisers included companies such as Hudson's Bay, Sport Check and Air Canada, and additional companies have since been added to the mix.
With this medium of advertising still being very new, it is left to be seen if Instagram will remain available to only select companies or will it progressively open its doors to all advertisers. However are advertisers eagerly waiting for those doors to open? Or are they already successfully implementing their own social strategy. To me, as an active Instagram user, numerous companies are already present on Instagram, reaching and connecting with millennials, the majority of users. A few prime examples: Holt Renfrew has 82K followers, Roots Canada has 37K followers, and WestJet has 27K followers. To put these numbers into perspective, Hudson's Bay currently has 43K followers and Air Canada has 39K. For the few ads that appear on my feed, they were filled with comments from users complaining that they did not follow these brands.
Now think back to our blog post on millennials. A key takeaway was that a brand can't simply be online, they need to be authentic and build a genuine connection through quality engagement. Successful brands on Instagram are going beyond just posting a picture to connect with users and expand their social media reach. Brands are partnering with bloggers and popular users as well as reposting, liking or commenting on users' pictures to make that genuine connection. Show us you care about who we are, what we like and the community which we live in and the connections will keep growing! Whether through a popular hashtag or "tagging" what you're wearing, eating or where you are, both easily allow users to view a brand's account. While Instagram is all about sharing pictures and videos, it will never be as easy as just posting a picture and video if a brand wants to build their social media presence.
Niamh Barry